WHAT THE KING DID TODAY
SO IF YOU ARE READING THIS, IT IS NOT TODAY BUT THIS IS WHAT THE KING DID YESTERDAY. info@kingofobsolete.ca
THANSK
CHANGES MADE
KING TODAY DIAL UP PAGE -- MAY 18 2015
NEW PRICES BECAUSE OF SHIPPING COSTS ON THE BOOKS
SCREAMING FORD ON KM 17 HILL IN THE DARK ON YOUTUBE -- SEPT 09 2014
SCREAMING FORD SCREAMING FOR MERCY ON KM 20 HILL ON YOUTUBE -- SEPT 09 2014
SCREAMING FORD KM 29 HILL ON YOUTUBE -- SEPT 09 2014
LINN TRACTOR IN THE KINGDOM ON YOUTUBE -- SEPT 09 2014
T-9 INTERNATIONAL FAMOUS BLACK CAT ON YOUTUBE -- SEPT 09 2014
TD-18 INTERNATIONAL CAT PULLING A ROAD DRAG ON YOUTUBE -- SEPT 09 2014
2006 CHEVY 2500HD ICE CROSSING ON YOUTUBE -- SEPT 09 2014
SICKLE LAKE LODGE ELEVEN YEARS LATER -- MAY 01 2014
CAT TRAIN NEWSLETTERS BOOK for sale here on the website
LIFE IN THE KINGDOM BOOK for sale here on the website
MAY 18 2015
TODAY IS MY BRTHDAY AND I TURN 48 YEARS OLD AND MY 17 YEAR OLD DAUGHTER HELPED ME LOAD THE 1948 SEDAN DELIVERY WITH ALL MY CHILDHOOD TOYS.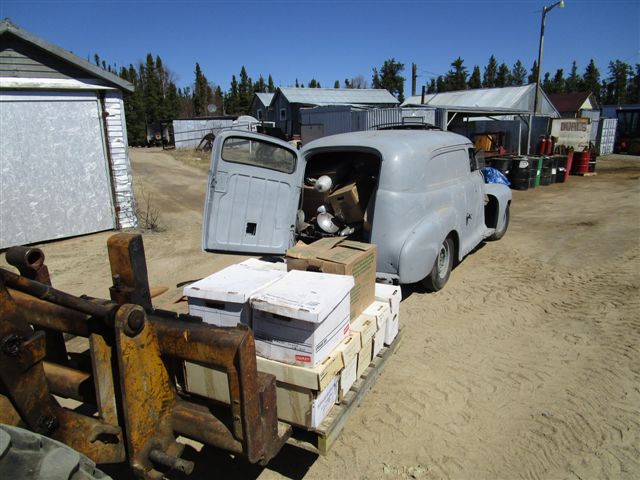 ONCE THE SEDAN DELIVERY WAS EMPTY OF MY COLLECTABLES I SPLASHED A COAT OF PAINT ON THE VEHICLE. IT LOOKS A LOT BETTER PAINTED THE "FLEET BLACK", LOL.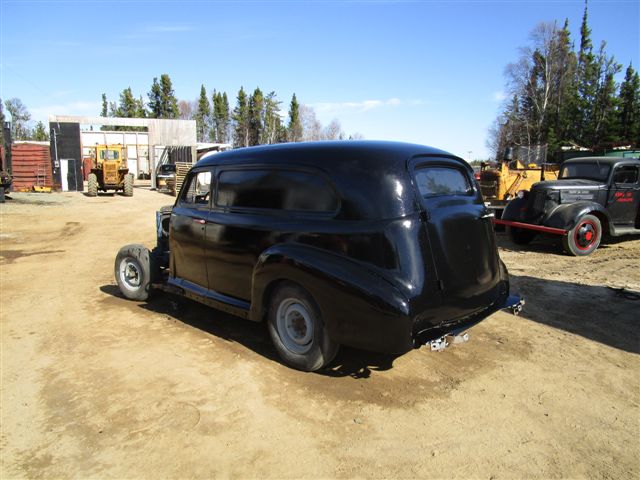 MAY 17 2015
I DID A QUICK TRIP TO THOMPSON TO MEET UP WITH A WINTER ROAD TRUCKING FRIEND WHO BROUGHT MY NEW TRAILER AND 1948 CHEVY SEDAN DELIVERY NORTH. IT WAS A GREAT EVENING TO TRAVEL BACK TO THE KINGDOM OVER THE SO-CALLED ROAD.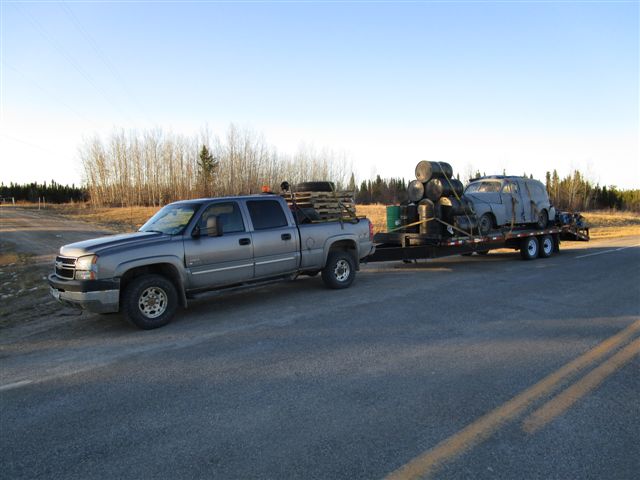 MAY 16 2015
I NEED A NEW WEED WHACKER TO MOW THE GRASS IN THE KINGDOM. THIS ONE WAS ON SALE AND IT SURE MADE QUICK WORK OF THE LAWN, LOL.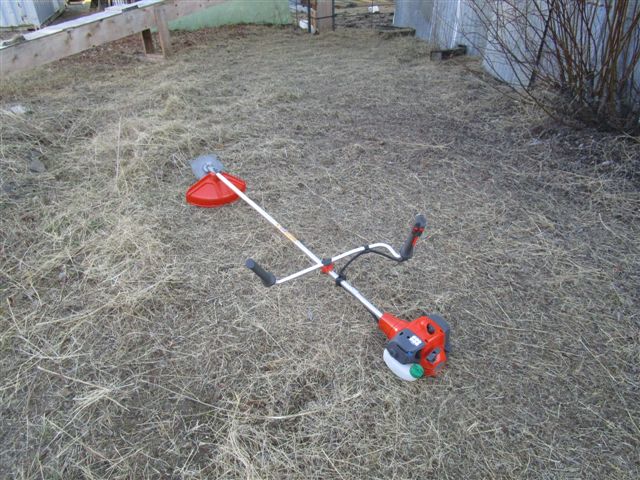 MAY 15 2015
I PICKED UP A COUPLE OF NEW TRAILER JACKS FOR SOME OF THE TRAILERS IN THE "BLACK FLEET". IT IS A GOOD THING I NUMBERED THE TRAILERS BECAUSE IT GETS A LITTLE CONFUSING HAVING THEM ALL PAINTED THE SAME COLOUR, LOL.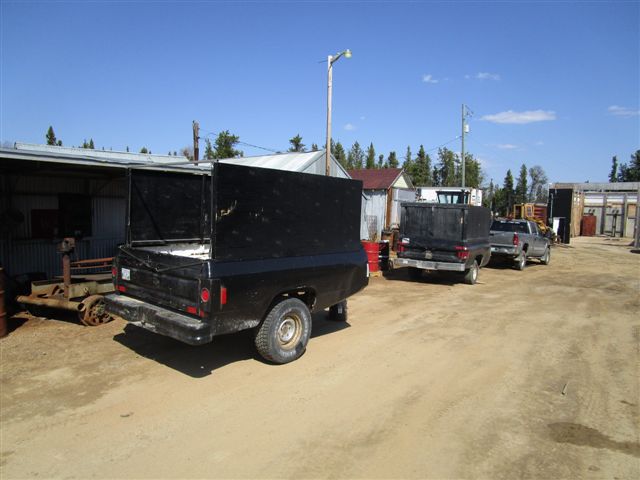 MAY 14 2015
WE MADE A TRIP OVER THE SO-CALLED ROAD TO PICK UP SUPPLIES. IT IS A 14 HOUR DAY NO MATTER HOW FAST YOU TRY AND GET THE TRIP DONE. THEN IT IS ANOTHER 2 HOURS WHEN YOU GET HOME TO UNLOAD EVERYTHING.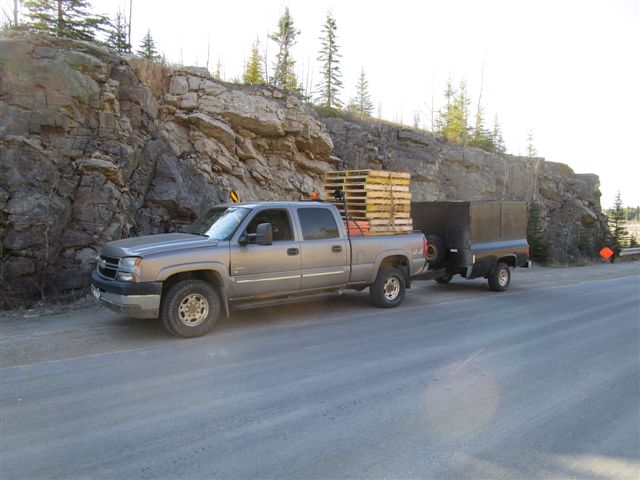 MAY 13 2015
ANOTHER FUN DAY DOING REPAIRS AT THE HOTEL. THIS TUB SURROUND WAS INSTALL LESS THEN A YEAR AGO. OF COURSE IT STARTED TO FALL APART SO IT IS BETTER TO START OVER THEN TRY AND FIX SOMEONE ELSES MISTAKES.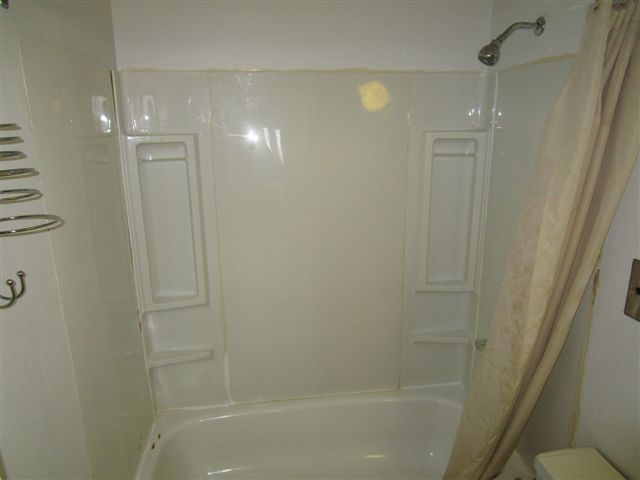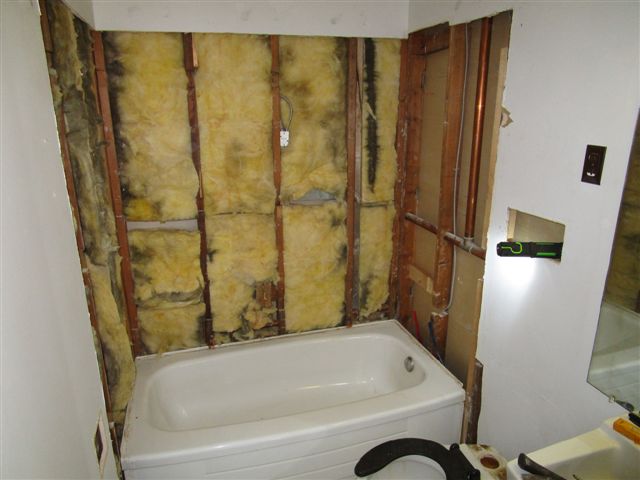 MAY 11 2015
XENA AND I GOT TO DO A LITTLE QUADING AFER SUPPER TO MARK A FEW TRAILS. OF COURSE XENA PICKED THE YELLOW RIBBON TO MARK THE TRAIL BECAUSE I'M COLOUR BLIND, LOL.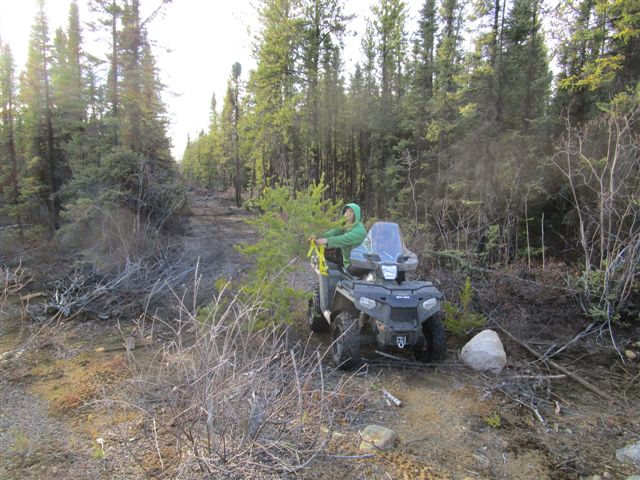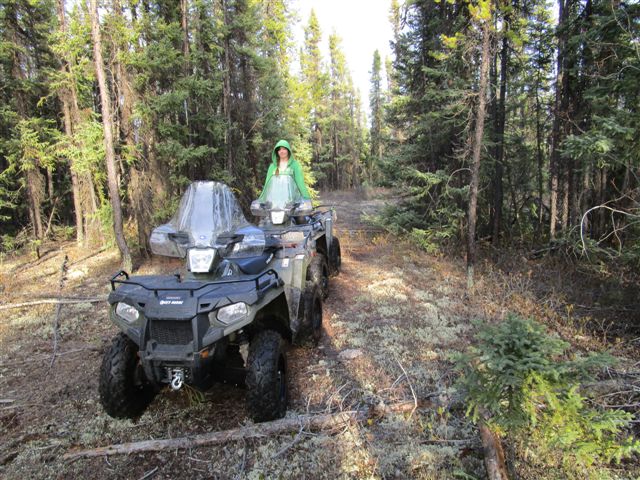 MAY 10 2015
SUNDAY WAS A NICE DAY TO GET OUT ON THE NEW QUADS AND HAVE FUN. XENA AND I ARE FINDING OUT THE LIMITATIONS OF THESE MACHINES WHICH CAN BE FUN, LOL.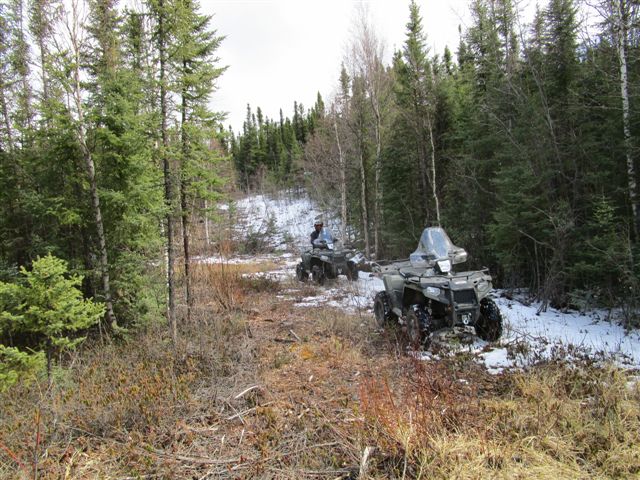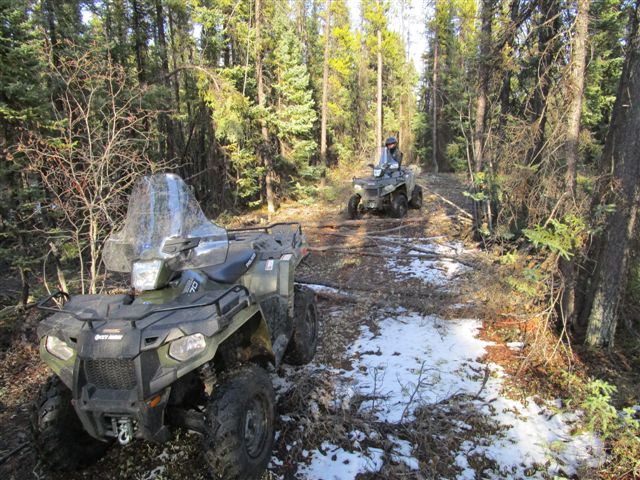 MAY 07 TO 09 2015
I HAVE BEEN BUSY WORKING AT THE HOTEL FIXING THE PLUMBING IN SOMEOF THE ROOMS. GREAT INSIDE WORK WHEN IT IS COLD AND WET OUTSIDE.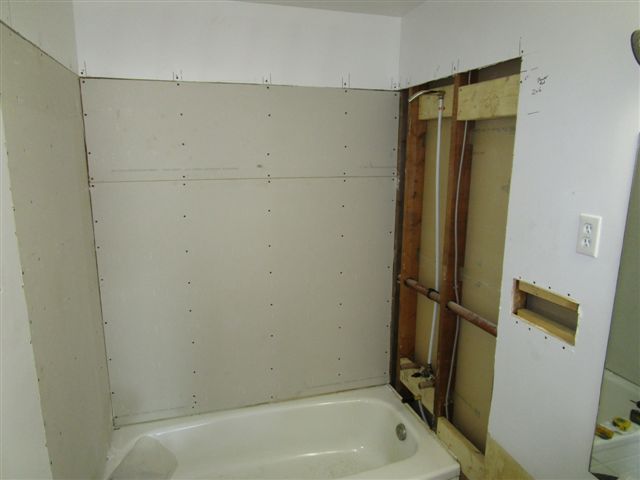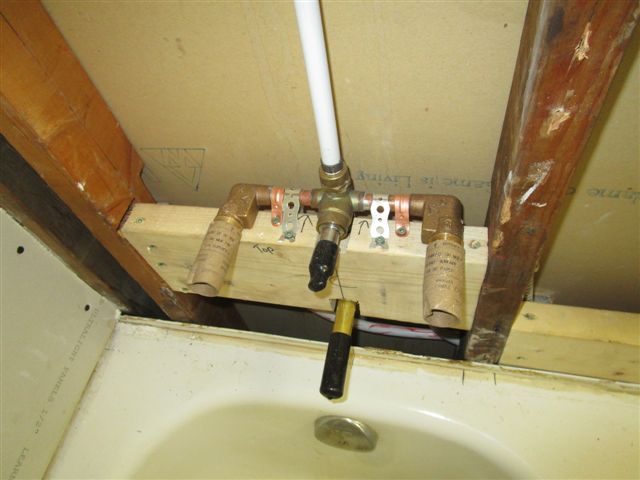 MAY 06 2015
FOR THE LAST 2 DAYS IT HAS BEEN SNOW WHICH IS NORMAL FOR THIS TIME OF THE YEAR.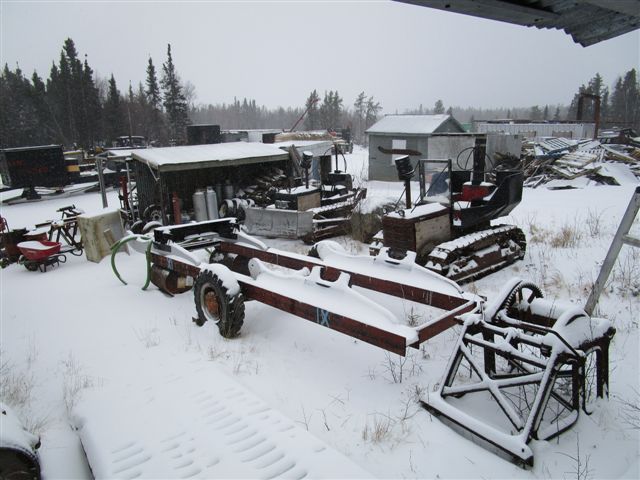 MAY 04-05 2015
I HAVE BEEN WORKING ON THE PLUMBING AND ELECTRICAL FOR THE NEW WASHING MACHINES AND DRYERS UPSTAIRS AT THE LYNN INN.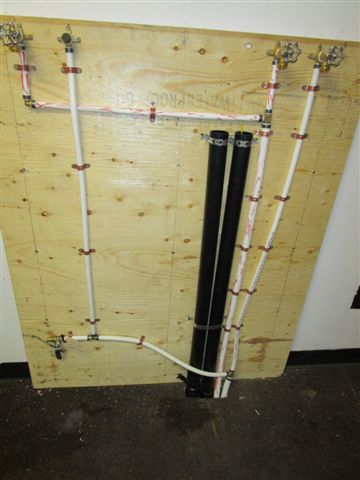 OF COURSE I HAD TO RIP ALL THE TIN CEILING DOWN IN THE CAR WASH PART TO GET AT THE PLUMBING. THE 1939 CHEVY WORKED GOOD FOR STANDING IN THE BOX SO I COULD REACH. THE TRUCK IS A LOT SAFER THEN STANDING ON A LADDER AT MY AGE, LOL.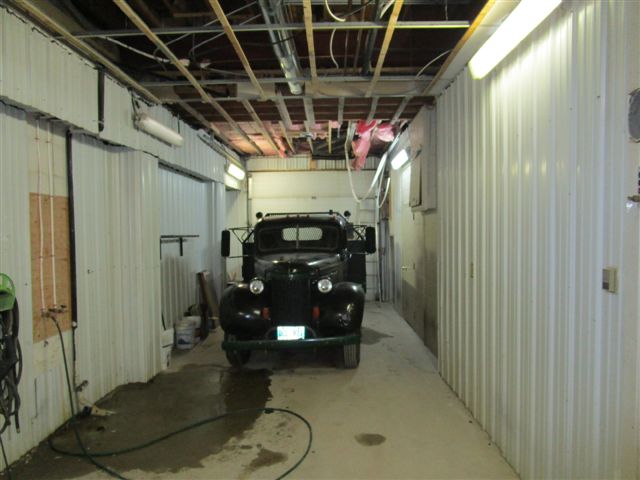 MAY 03 2015
I HAD A NICE RELAXING SUNDAY BY INSTALLING NEW SPARK PLUGS IN BOTH TD-18s AND I WHIPPED UP A QUAD SHED FOR XENA.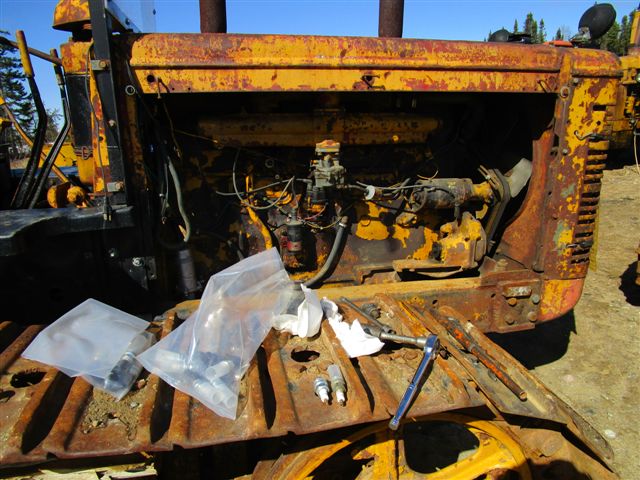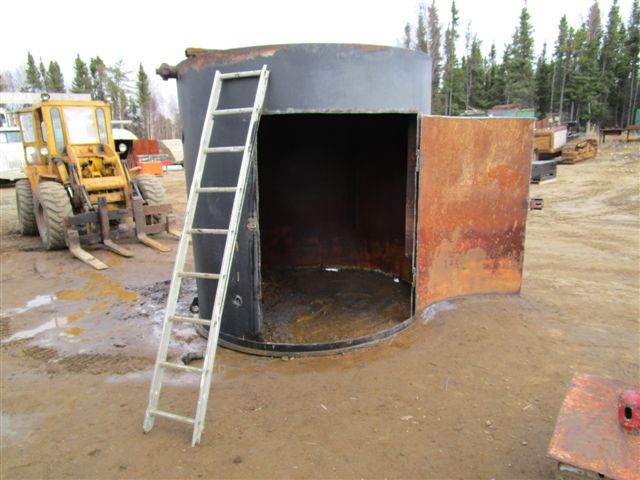 APRIL 02 2014
I HAD TO HELP OUT ON A FEW REPAIRS ON A FRIEND'S EQUIPMENT. THE BROKEN FRONT SPRING WAS EASY BECAUSE I HAVE CHANGED A LOT OF BROKEN SPRINGS OVER THE YEARS.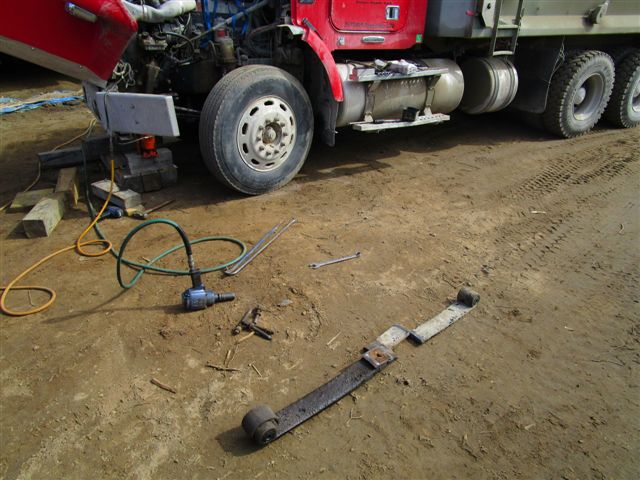 THEN THE RAINS CAME AND HAVING A ROOF ON THE SHOP WOULD HAVE BEEN NICE, LOL.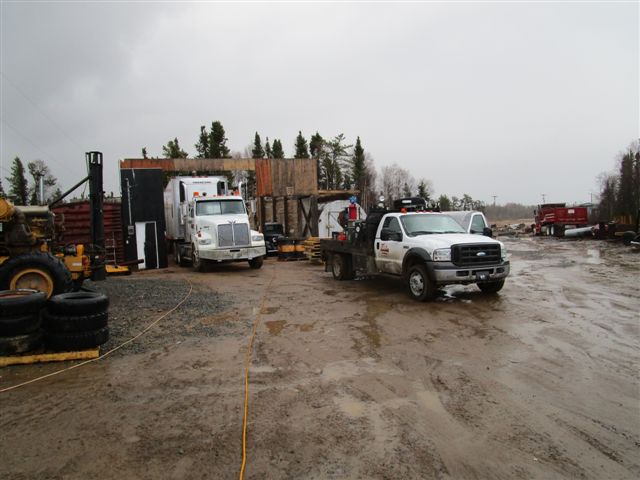 MAY 01 2015
I HAVE BEEN A GOOD BOY FOR THE LAST 5 YEARS AND MADE MY MONTHLY PAYMENTS ON THE PINK CREW CAB AND 50HP MERC BOAT MOTOR."THEY" WERE NICE ENOUGH TO LET ME HAVE 2 BRAND NEW QUADS SO I STILL HAVE MONTHLY PAYMENTS. XENA SURE IS HAPPY BECAUSE IT IS ABOUT TIME WE GOT SOMETHING NEW.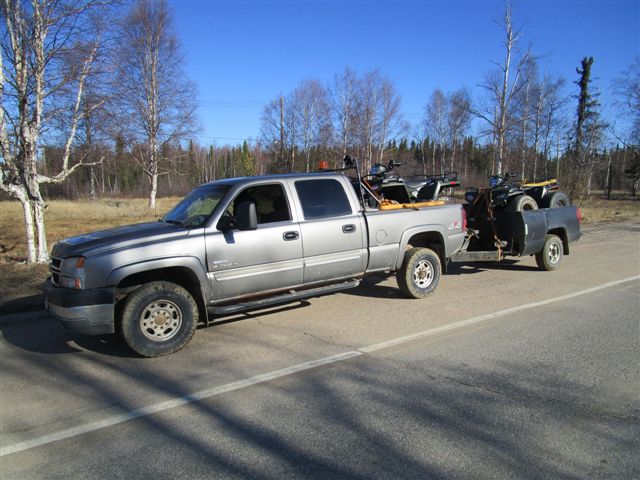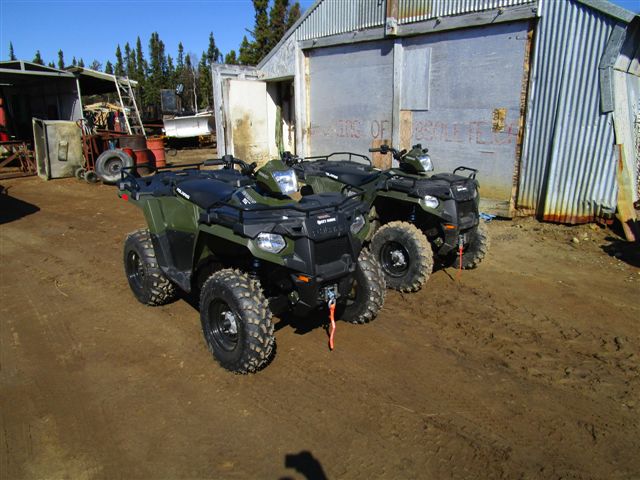 APRIL 27 2015
THE SNOWS NEVER STOPS IN THE GREAT WHITE NORTH. I JUST TOOK THE TIRE CHAINS OFF THE "SCREAMING FORD" AND OF COURSE IT SNOWS.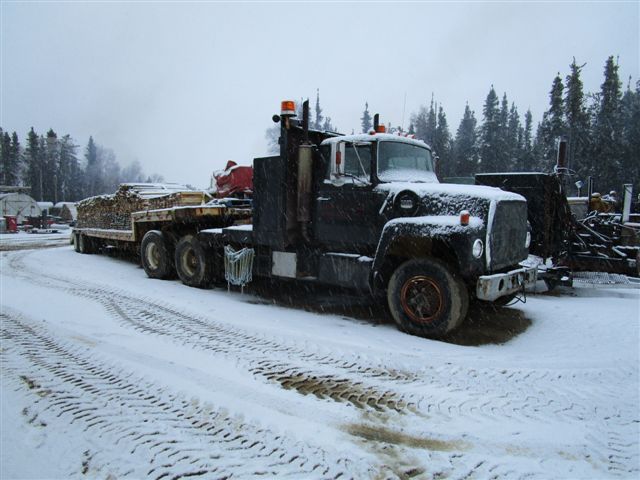 APRIL 26 2015
AFTER A GOOD DAY OF RAIN AND A LITTLE BIT OF SNOW I WAS ABLE TO CLEAN UP A FEW BURNING PILES. IT HAS ONLY TAKEN 10 YEARS TO DO THIS LITTLE PROJECT.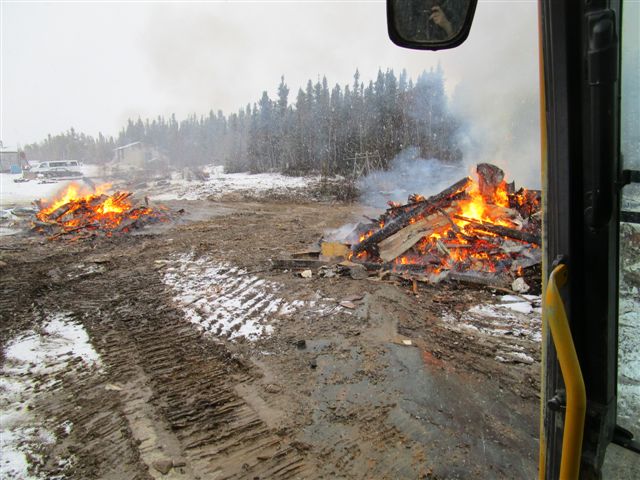 APRIL 25 2015
THE "SCREAMING FORD" HAS ABOUT 1800 BOXES OF DRILL CORE ON THE DECK OF THE TRAILER WHICH IS A GOOD LOAD.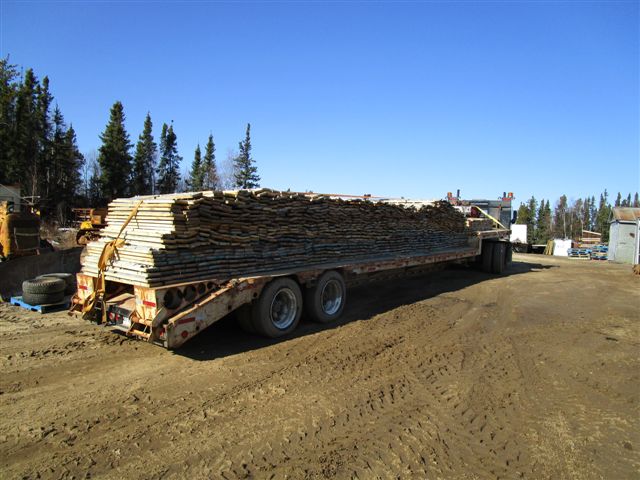 APRIL 24 2015
OF COURSE WE HAVE TO WORK LATE ON A FRIDAY NIGHT LOADING THESE CORE BOXES BY HAND. I WILL BE SORE FOR THE NEXT WEEK BECAUSE I'M GETTING OLD, LOL.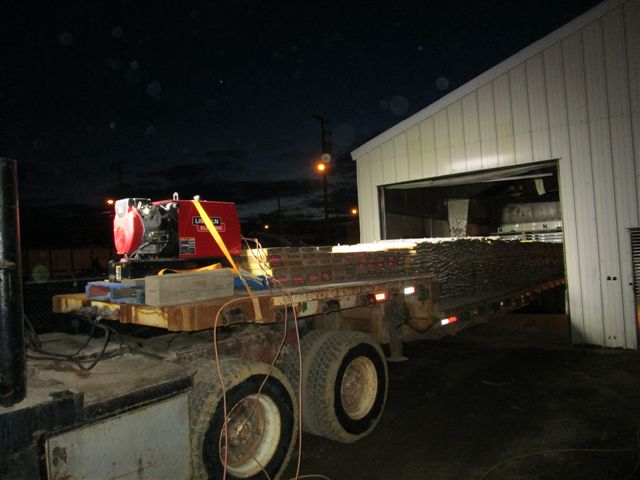 APRIL 23 2015
ONCE I REMOVE THE TIRE CHAINS FROM THE "SCREAMING FORD" WHICH HAVE BEEN ON THE TRUCK SINCE OCTOBER, IT WILL SNOW AGAIN.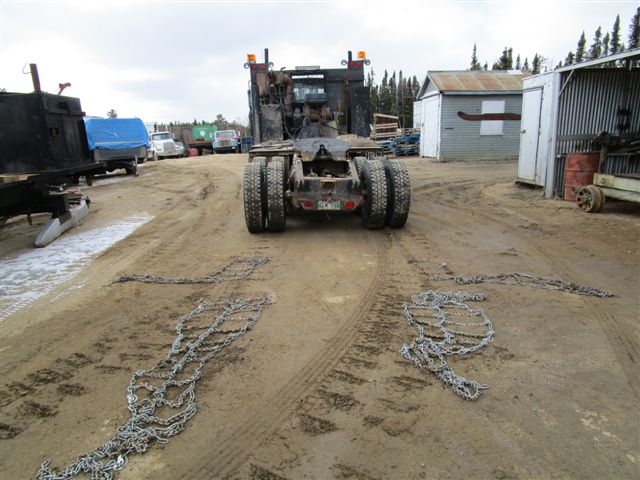 APRIL 22 2015
IT WAS ALMOST WARM OUTSIDE YESTERDAY AS I WELDED UP THE BOX ON THIS FORD TRUCK. THE "KINGDOM" IS SLOWLY DRYING UP WHICH IS NICE BECAUSE THEN I CAN GET SOME WORK DONE AROUND THE YARD.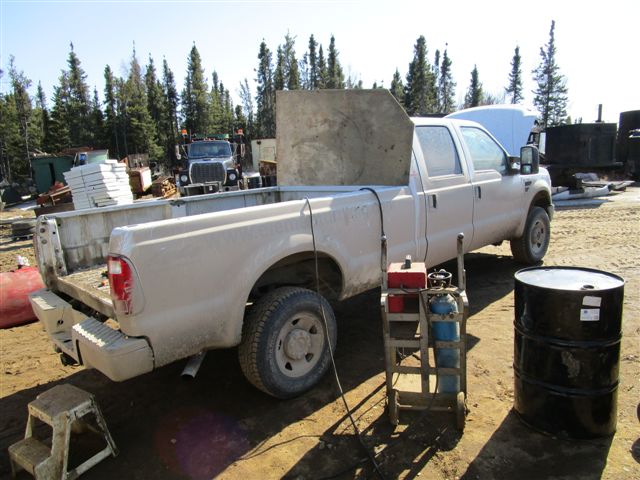 APRIL 21 2015
I WAS ASKED AGAIN FOR MY BLUE PRINT THAT I USED TO BUILD THE TOW TRUCK PART OF THE "SCREAMING FORD". I KEPT IT VERY SIMPLE, LOL.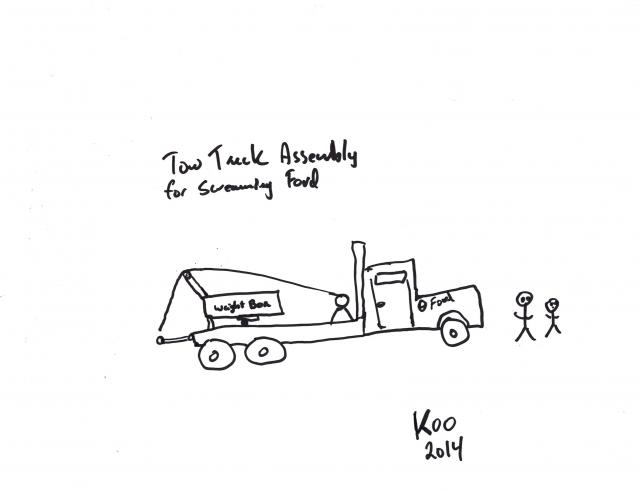 APRIL 20 2015
I BORROWED A BACKHOE AND DID A LITTLE LANDSCAPING IN THE "KINGDOM". SINCE THE GROUND IS STILL FROZEN, IT MADE ME LOOK LIKE A GOOD OPERATOR, LOL.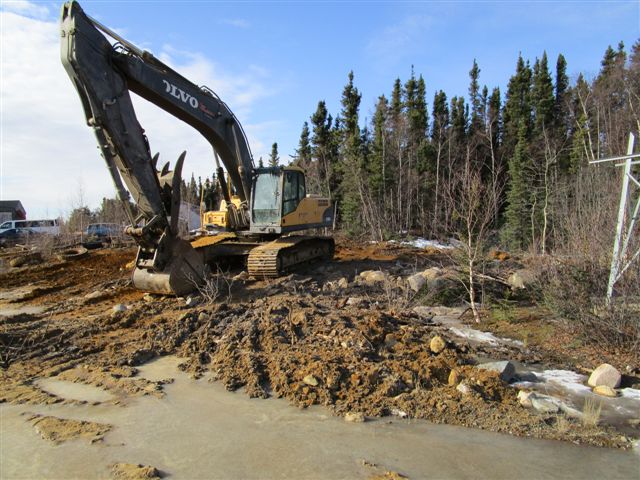 APRIL 19 2015
IT WAS A FUN COUPLE OF DAYS GETTING THE LAST OF THE EQUIPMENT OFF THE WINTER ROAD THAT IS MELTING AWAY.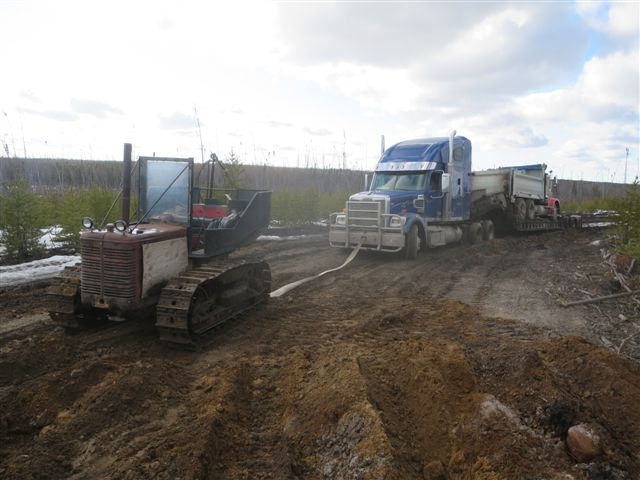 I EVEN HAD TO PULL THE CHEVY TRUCKS IN TANDEM BECAUSE IT WOULD TAKE TOO LONG TO PULL ONE AT A TIME.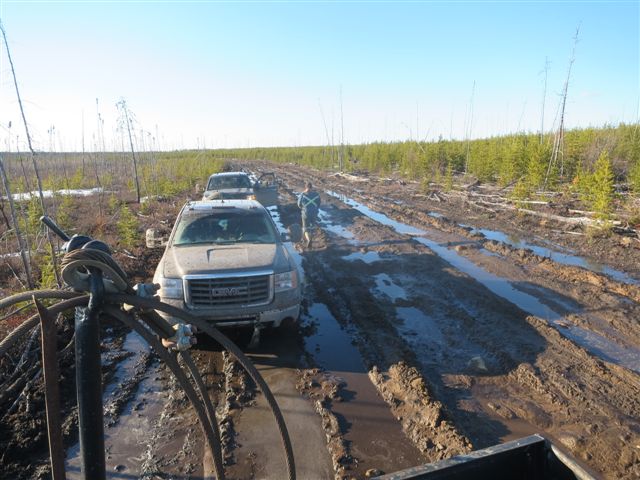 APRIL 13 2015
I DECIDED AFTER ALL THESE YEARS I WOULD TREAT MYSELF AND BUY BRAND NEW PARTS TO TUNE UP THE "FAMOUS BLACK CAT". EVERYTHING ARRIVED OK IN SHIPPING AND THE PARTS LOOK TO BE OF GOOD QUALITY.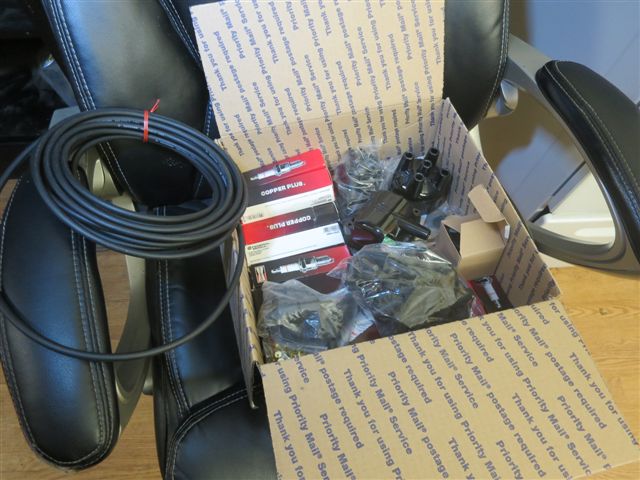 MARCH 16 2015
IT WAS A BUSY DAY IN THE "KINGDOM" WITH WINTER ROAD REPAIRS PLUS AN AIRPLANE ARRIVING.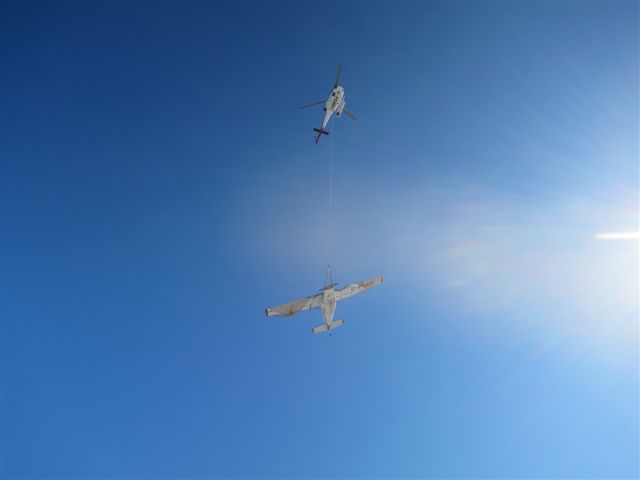 THE CARGO NETTING IS SO THE PLANE DOES NOT TRY AND FLY WHEN THE HELICOPTER IS CARRYING. I HAD THE EASY JOB OF UNHOOKING THE CABLE TO RELEASE THE PLANE, LOL.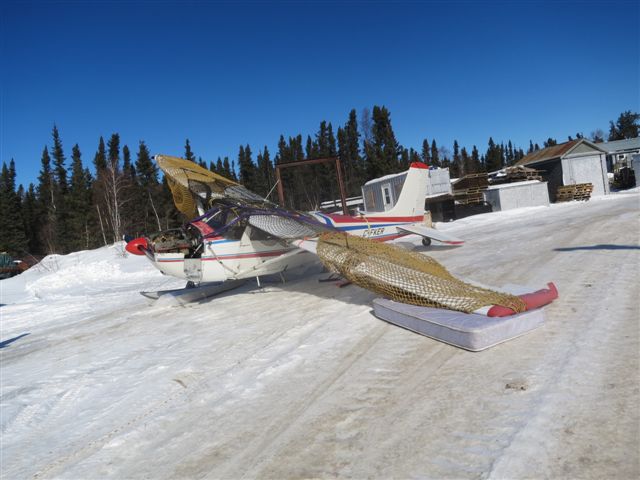 JAN 19 2015
I WAS VERY SURPRISED WHEN I RECIEVED A PACKAGE IN THE MAIL FROM NORTHERN IRELAND LAST WEEK. ALL I COULD SAY WAS WOW EH!!