4
WHAT THE "KING" DID TODAY FOR THE DIAL UP USERS
DECEMBER 9 2006, I STARTED THIS PAGE FOR THE DIAL UP USERS. I SEEM TO HAVE FORGOTTEN WHAT IT IS LIKE TO BE ON DIAL UP NOW THAT I HAVE MY OWN PERSONAL HIGH SPEED DISH. WHAT I'LL DO IS JUST HAVE ONE PICTURE ON THIS PAGE AND IF YOU MISS A DAY THEN GO TO THE REGULAR PAGE WITH ALL THE EVENTS OF THE "KINGDOM". I HOPE THIS WORKS AND IF THERE IS PROBLEMS JUST EMAIL ME AT info@kingofobsolete.ca
THANSK
March 22 2021 -- King of Obsolete's Ladies 3rd book
April 04 2021 -- King of Obsolete's Adventures 4th book
April 04 2021 -- Joey Barnes KoO Book Author Page
April 21 2021
i spent yesterday organizing the stories and pictures to come up with 8 books in the Winter Road series which i used coloured file folders to organize. yes being colour blind i like the colours too. plus amazon is letting me pre-load up the covers so the books are released faster as i write them. i never thought i would get 8 books at 150 pages, 35,000 words, 40 pictures per book that are "tight" because i do not like spaces or wasted space in my books. amazon liked the 2nd book in the series titled Head Hanger and released it yesterday.
Winter Roads: Head Hanger (King of Obsolete Winter Roads Book 2) - Kindle edition by Barnes, Joey. Crafts, Hobbies & Home Kindle eBooks @ Amazon.com.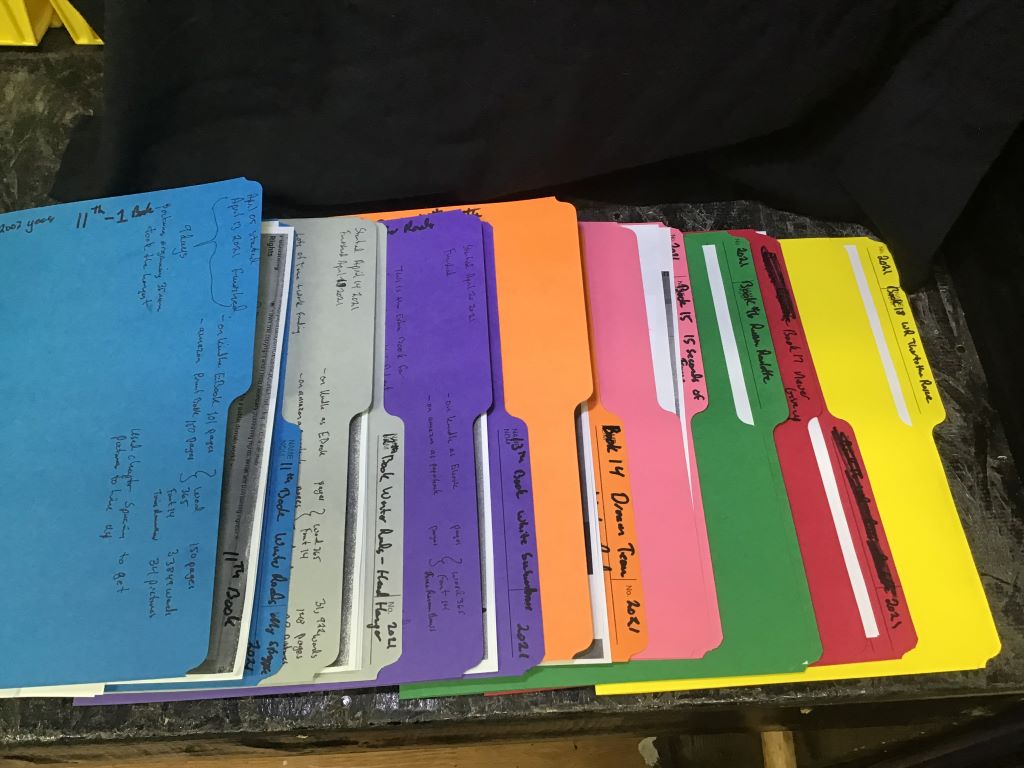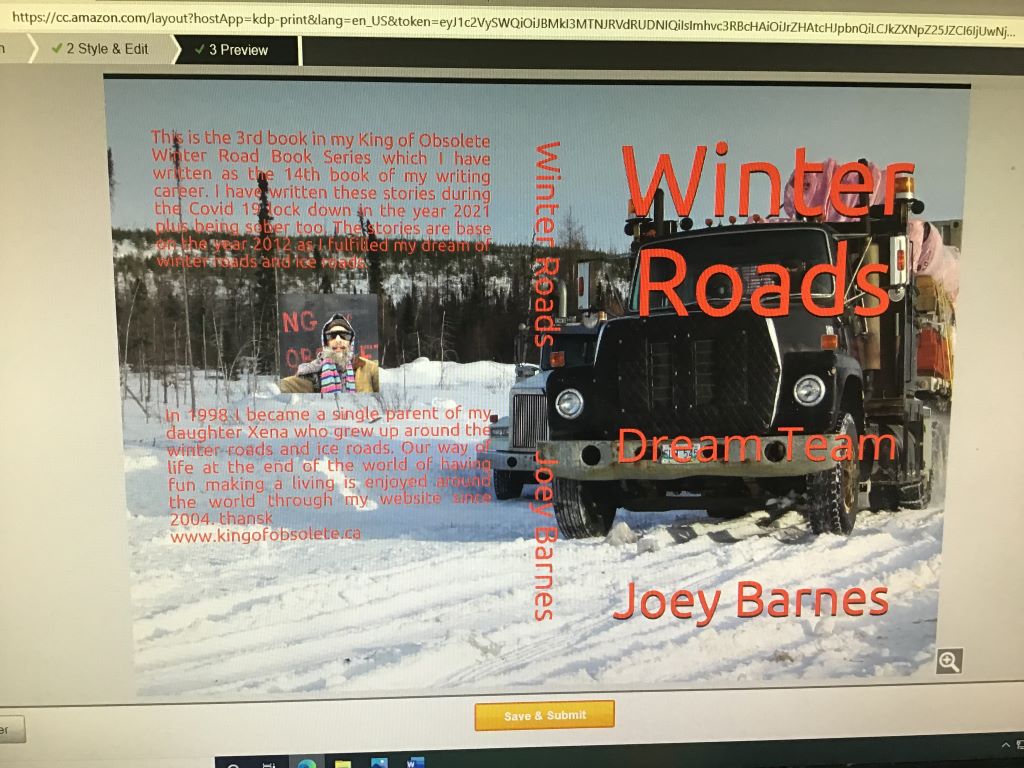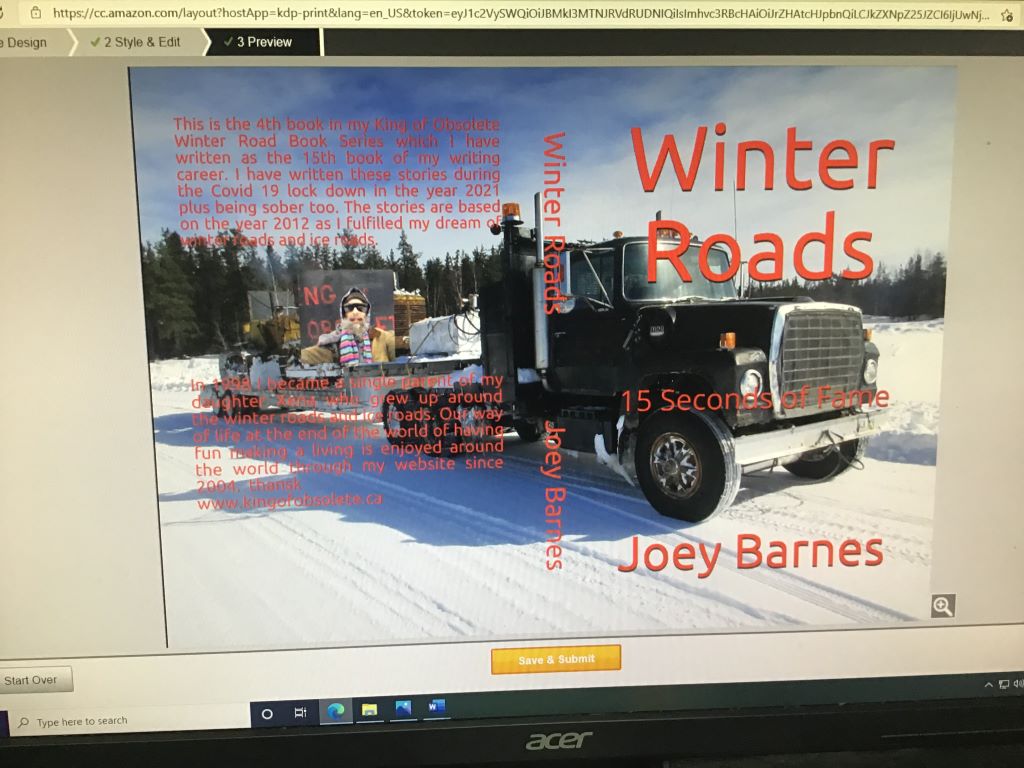 BACK TO REGULAR "WHAT THE KING DID TODAY PAGE"